The digital mining sector is only just ramping up and this year's World Digital Mining Summit (WDMS) was proof of this.

The second annual industry-wide gathering of the digital mining sector was met with great anticipation with numerous attendees including leading founders, decision-makers and industry experts.

Here are five major highlights from the summit.
1. Bitmain's co-founder, Jihan Wu, shares four initiatives to drive innovation in digital mining

One of the major points of discussion at the WDMS was about ways to innovate the digital mining sector and during his keynote, Bitmain founder, Jihan Wu, shared four of Bitmain's initiatives.

First, that Bitmain will soon launch a service called the World Digital Mining Map to provide a better platform to connect mining hardware owners with mining farm owners. This service will be free for BITMAIN customers.

It currently takes too long to repair mining rigs. In response to this issue, Jihan shared that Bitmain's second initiative would be to launch repair centers worldwide to help cut down the turnaround time for repairs to just three days by the end of 2019.

For its third initiative, Bitmain will also boost its Ant Training Academy (ATA) program on troubleshooting easy-to-fix issues. Mining farm operators can send their technicians to be trained at the ATA where they will graduate with a certificate, which qualifies them to provide services.

Finally, to keep up with the industry's changing demands, Jihan shared that Bitmain will launch two new types of mining rigs – the Antminer S17+ and T17+. He also noted that Bitmain's research and development team had made solid improvements in the design of future mining hardware models.
2. Matrixport's CEO, John Ge, shared the company's vision and mission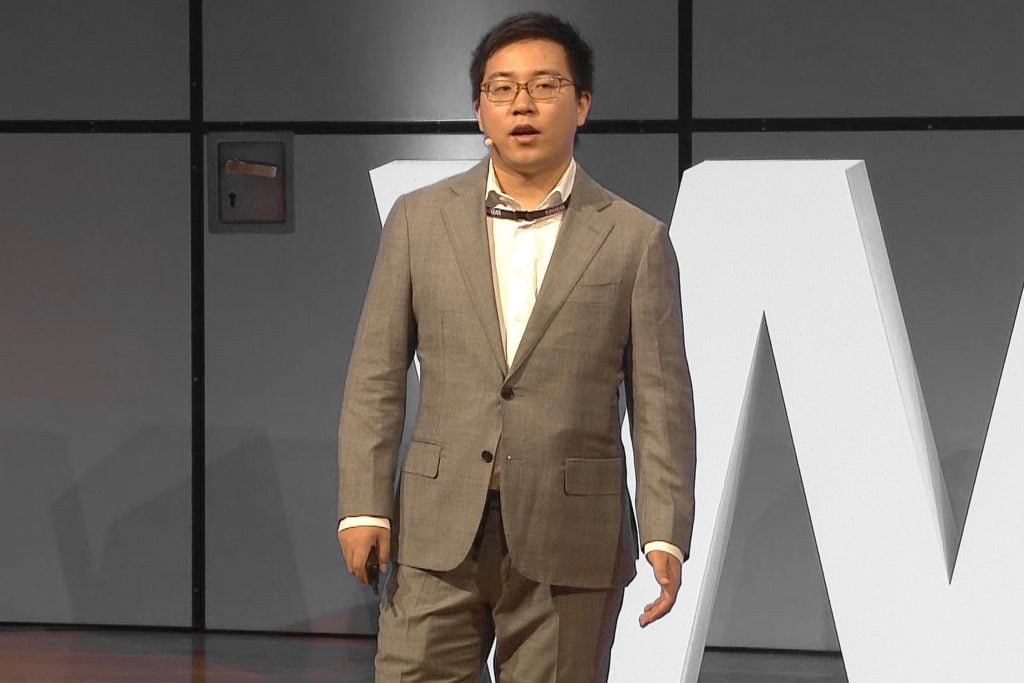 Another session that drew in crowds was the talk by John Ge, the CEO of Matrixport.

He shared that Matrixport's vision was to be a one-stop-shop, which will offer custody, trading, lending, and payment services. With its close ties to Bitmain, John also pointed out that Matrixport would give miners an accessible opportunity to enhance their crypto portfolio.

In many ways, he mentioned that Matrixport would be similar to an online bank,where account holders can customize services according to their needs and delegate tasks to a broker to service it.

With trading engines that connect to most exchanges and also to OTC (over the counter) providers, Matrixport would also be best placed to choose the most ideal marketplace for each user's needs, offering discounts and a tailor-made algorithm to secure a better price and high liquidity. The company will also make it possible to access capital without missing investment opportunities by acting as a lender to the market.

3. Industry leaders discuss the impact of the bitcoin block reward halving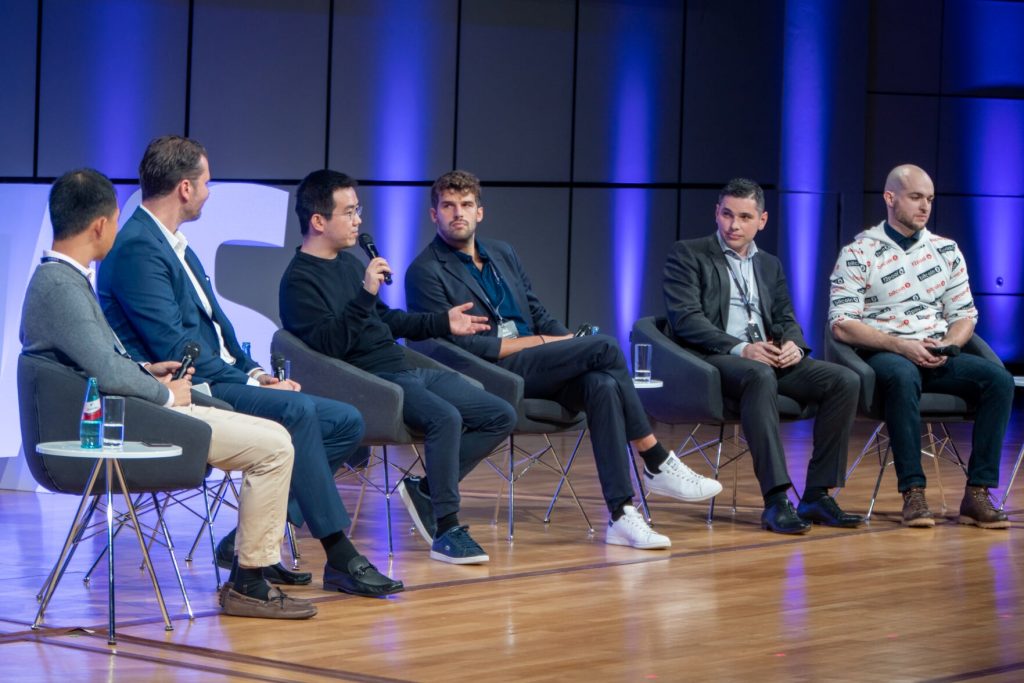 The 2020 bitcoin block reward halving event was one topic that was top of mind at WDMS. To discuss the implications for the mining community, industry leaders – including Jihan Wu; Matthew Roszak, Co-Founder and Chairman of Bloq; Marco Streng, CEO of Genesis Mining; Saveli Kotz, Founder of GPU.one; and Thomas Heller, F2Pool Global Business Director – came together to share their insights.

On the previous two halving rounds, the overall sentiment from the panel was positive. However, Jihan also pointed out that there is really no way to know whether the halving triggered the price surge during both events. "We just don't know, there is no scientific data to support any theory. Crypto itself has a lot to do with psychology, some people thought the world would end when the price dropped dramatically in the past. In the long run, this is a rather small event in this industry. This industry is driven by adoption and that is a trend which is increasing," he said.

When asked about strategies for miners around the halving, a key theme from the panel was that keeping up to date with innovations would be essential. Jihan shared that one of Bitmain's strategies was to focus on power efficiency regardless of whether the price remained the same or not.
4. Panel discusses the traditional finance and crypto finance ecosystem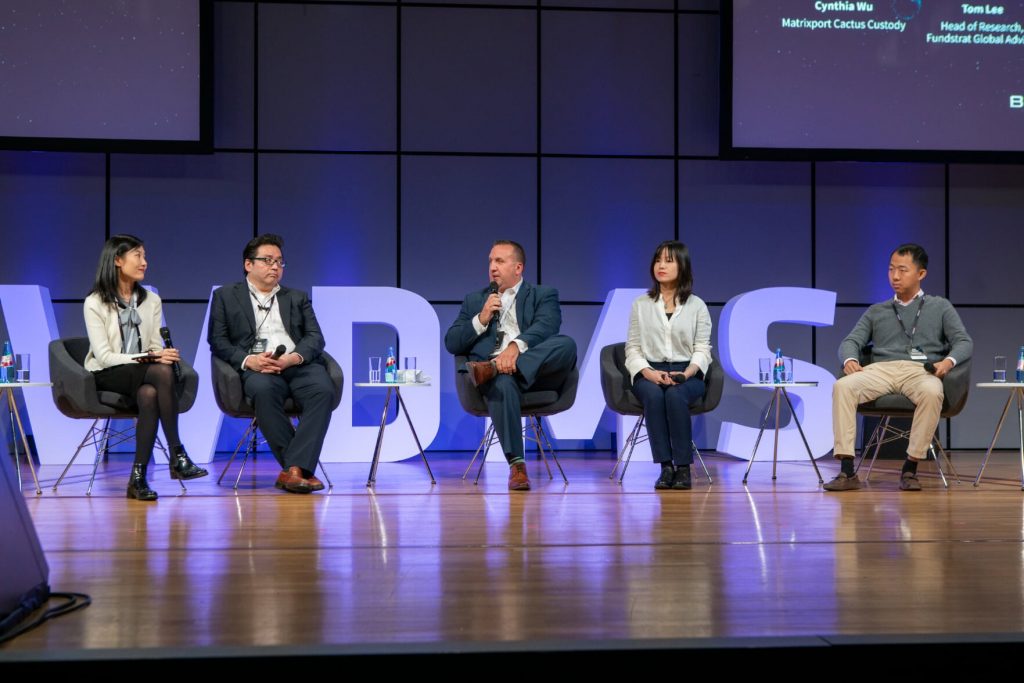 The WDMS also covered developments in the crypto finance ecosystem. Interestingly the experts dedicated to this panel all came from traditional finance backgrounds before entering the crypto sector. This included: Cynthia Wu, Matrixport Cactus Custody (Chair); Tom Lee, Head of Research, Fundstrat Global Advisor; Joseph Seibert, Managing Group Director, SVP of Digital Asset Banking at Signature Bank; Rachel Lin, Matrixport Head of Lending and Payment; and Daniel Yan, Matrixport Head of Trading.

On mainstream adoption, Rachel said that in time, authorities will have to catch up, as examples like Libra show. Adoption from the traditional finance sector ranges in many ways. Daniel shared about interested hedge funds, which eventually shied away from investing in cryptocurrencies because of regulatory insecurities and risks. Still, he believes this to be a gradual development and is convinced that it is good to go slow to give traditional players a chance to adapt to the changing environment.

When asked for a product that miners and the industry are in dire need of answers from the panelists ranged from better user interface and better interoperability, second-layer solutions over securitisation of assets and stable managing products to any product that is developed with client feedback to make sure that it will be a sustainable solution for the entire market that people will really use.
5. The top ten mining farms announced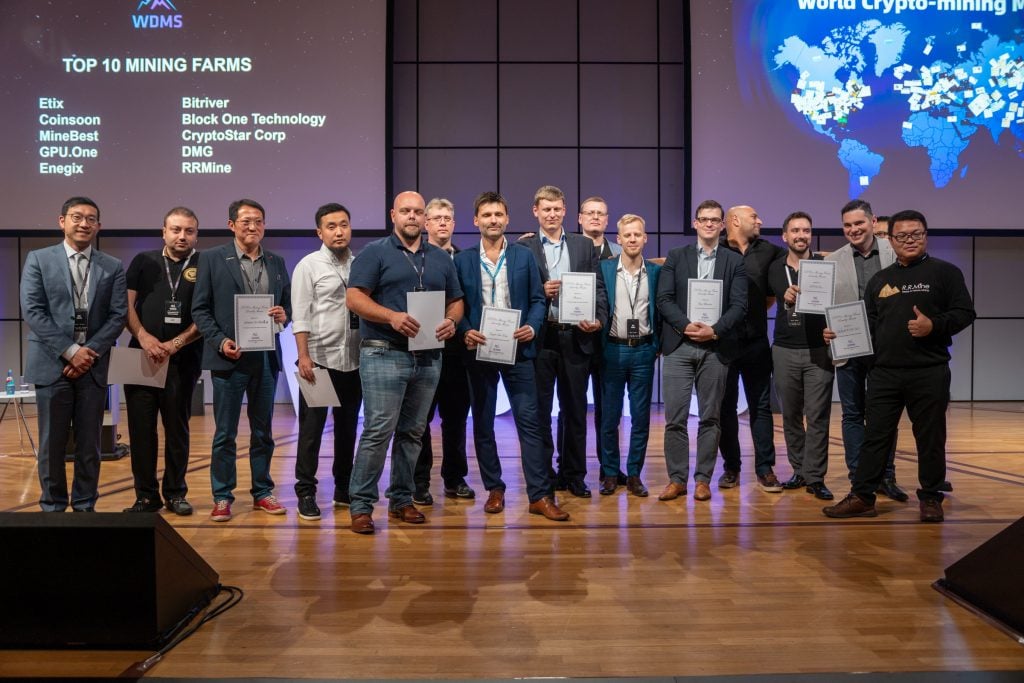 To provide a platform for mining farm owners to share and exchange insights, Bitmain launched the search for the "Top 10 Mining Farms Around the World". The contest was an invitation to those in the global mining industry to vote for the most innovative operations out there.

The top 10 mining farms were chosen based on what miners preferred the qualities a perfect mining farm must possess. Important qualities include but are not limited to the mining farm history, the condition of the mining farm, operation and management of the mining farm.

Winners from the top ten mining farms: Etix, Coinsoon, MineBest, GPU.One, Enegix, Bitriver, Block One Technology, CryptoStar Corp, DMG, and RRMine.
In order to further develop providing the industry with new opportunities and partnerships, preparation of the next World Digital Mining Summit will soon begin. The next summit will invite new and old attendees from the blockchain and mining sector to again be part of the world's largest dedicated mining conference.

---------------------
Liked this article? Share it with others:






Follow Us for Latest News & Articles: