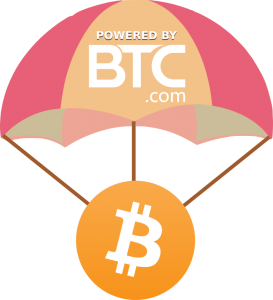 This September, blockchain hubs across North America will be giving out bitcoin to begin the next school year. Over a dozen regions including New York, San Francisco, Chicago and Boston in the United States and Toronto, Montreal, Vancouver and Ottawa, in Canada, are preparing their events. The giveaway, known as a Bitcoin Airdrop, has become a yearly tradition on university campuses.
The bits are to be given to students who come out to their local blockchain club's first meeting. Students will also be introduced to concepts about bitcoin and the blockchain through their peers and a demonstration of a wallet creation and transfer.
History of the Airdrop
The first airdrop was hosted in 2014 by the MIT Bitcoin Club, after the club raised $500,000 worth of bitcoin to give to each incoming freshman. The event was then replicated in 2015 in Montreal by the McGill Cryptocurrency Club during their school's frosh week, with donations given to the club. The Blockchain Education Network is now expanding the initiative throughout their network of regional hubs.
Why an Airdrop?
An airdrop allows people who would otherwise never have heard about bitcoin to try out using their first bits with their friends in a setting where their questions can be answered. Even if a student downloads a wallet and sells the bitcoin, they discover how easily it can be exchanged for fiat currency and would be more open to receiving bitcoin as payment at a future time.
Focus on Education
The Blockchain Education Network (BEN) believes that the blockchain revolution must happen through education. Most people are still unfamiliar with what digital currencies and the blockchain are, though almost everyone is curious when they first hear about it and want to learn more.
Bitcoin and blockchains are technologies with broad socio-economic impacts, which means that different parts of the world will have a different perspectives on it. BEN organizes as a swarm, a decentralized organizational model, to ensure that the education presented at each meeting is relatable to the region.
A Crucial Grassroots Movement for Students
BEN is comprised primarily of students aged 18-25 and the group believes that it is especially important for this demographic to be able to experiment with these technologies. The world is quickly moving into a sharing economy where people can operate remotely and companies have access to a global talent pool. Students will all enter the workforce after graduating and must be familiar with new technology.
Each year, the leadership from a university club graduates and must be replaced by the incoming class of students. Doing an airdrop at the beginning of each school year ensures a strong interest in blockchain technology and many new students joining the blockchain community in every region that participates.
In addition to the airdrop, BEN has an entire Fall 2016 initiative to bring new students into the blockchain ecosystem including a Blockchain Olympics event in October and a Blockchain Startup Gauntlet in November. BEN also hosts and promotes hackathons for students with a variety of skill sets, and assists students who are interested in attending bitcoin and blockchain conferences.
Future Implications
This initiative has become a tradition that can scale as wide as its reach. 500 students receiving bitcoin this September may not change the world; however, each year showing a new group of motivated university students how this technology works may cause a ripple effect of education that reaches farther than our expectations.
In our view, the "blockchain revolution" isn't so far fetched. This is a technology which better maps to our worldviews after having grown up with the internet. It has taken 25 years for the internet to move from creation to our pockets. Through this historical lens, we see any current shortcomings of blockchain as an opportunity for our generation to solve.
Written by Michael Gord for the Bitcoin Magazine | Original article: https://bitcoinmag….
---------------------
Liked this article? Share it with others:






Follow Us for Latest News & Articles: