Today, Bitmain co-founder, Jihan Wu presented a keynote speech on the debate of Decentralization and Centralization in Proof of Work (PoW) at The Way Summit in Moscow, Russia.

The Way Summit is a leading international forum, held in Moscow, that brings together investors and talent from the West and East.

Jihan spoke alongside leading cryptocurrency influencer Roger Ver, Capital Markets Managing Director at Accenture, Michael Spellacy, and a selected number of industry thought leaders.

After explaining that in its essence, PoW is an economy model that is decentralized by design, Jihan went on to weigh upon its benefits to the cryptocurrency network.

The greatest threat to PoW, he argued, is centralization.

With PoW, the network is maintained through the established social contract between all network users meaning that the resilience of the network doesn't just rely on a single node, ensuring greater security.
When PoW markets are centralized it can lead to market failure due to factors such as an artificial barrier to entry and price distortion caused by manipulation, Jihan explains.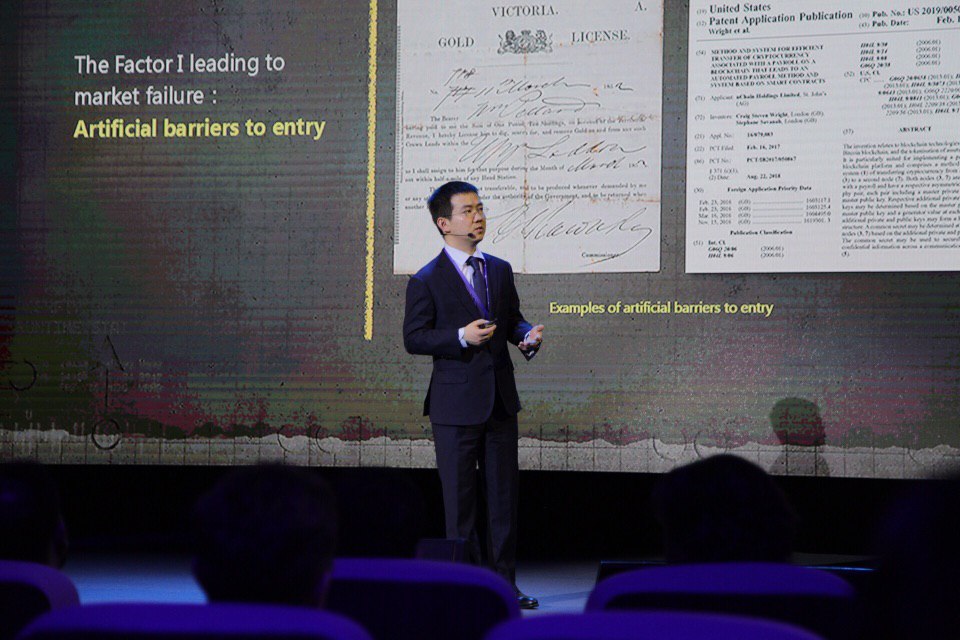 There is also a common misconception that ASICs cause centralization whereas GPUs do not. Jihan busts this myth noting that centralization is a result of market failures and other factors, which exist even for GPUs. In fact, Jihan noted that ASICs can actually prevent centralization.

One of the key points he makes is that, higher profits for miners actually incentivises more miners to contribute to the network, expanding the mining user base.

With an expanded mining pool, networks are less susceptible to 51 per cent attacks.

Jihan's insights were well-received by the audience of revolutionary-minded entrepreneurs, investors and individuals contributing to the community and offered a chance to reflect on how PoW algorithms and economic theory work in practice.

After connecting with a community who are powering the theory behind the development of blockchain economies, we look forward to bring with us new insights back to Bitmain.
Being a part of The Way Summit has been invaluable and helpful as we continue to develop leading technologies that empower all network participants and strengthen the network.

---------------------
Liked this article? Share it with others:






Follow Us for Latest News & Articles: