Bitmain today launched the international version of AntSentry – a cloud-based operation and maintenance management system. Earlier this year, the Chinese version of it was launched at Bitmain's annual mining summit in Sanya and has gained positive feedback. The AntSentry platform provides comprehensive management support services, including real-time miner monitoring, batch operation, automatic operation and maintenance, profit analysis, safety protection, and digital operation. The international version now brings all the functions to customers around the world.
AntSentry aims to provide an easier and more accessible approach to customers by making mining easier. With that in mind, AntSentry was designed to support almost all mainstream mining hardware models including Antminer, Whatsminer, Avalonminer, and Innosilicon, and is compatible with BTC.com, AntPool, HuobiPool, F2Pool, Poolin among other mining pools. Up until now, AntSentry has access to more than 50 data centers and manages more than 500,000 miners, and is still growing.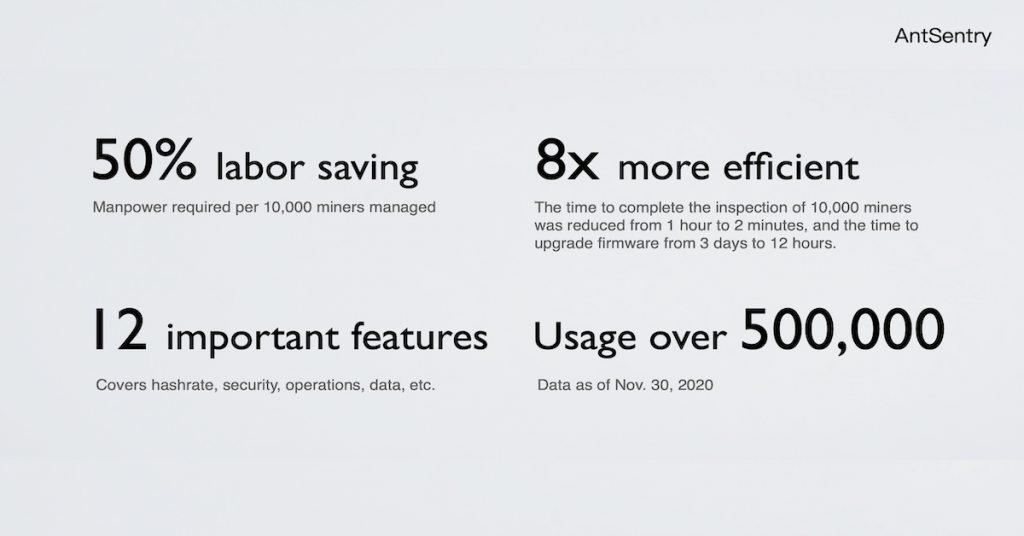 "The company has attracted many Chinese miners and has gained strong momentum. Customers have given us very positive feedback, they have seen a strong improvement of operational efficiency and successfully reduced operation and maintenance costs with more efficient overall monitoring and management. AntSentry's performance spoke for itself." said Bob Liang, Business Line Leader of AntSentry.
AntSentry showcases new advanced features: One-click management for the top ten most frequent failures, batch execution for eight most common operation procedures, automatic intelligent operation and maintenance, security protection, and statistics center.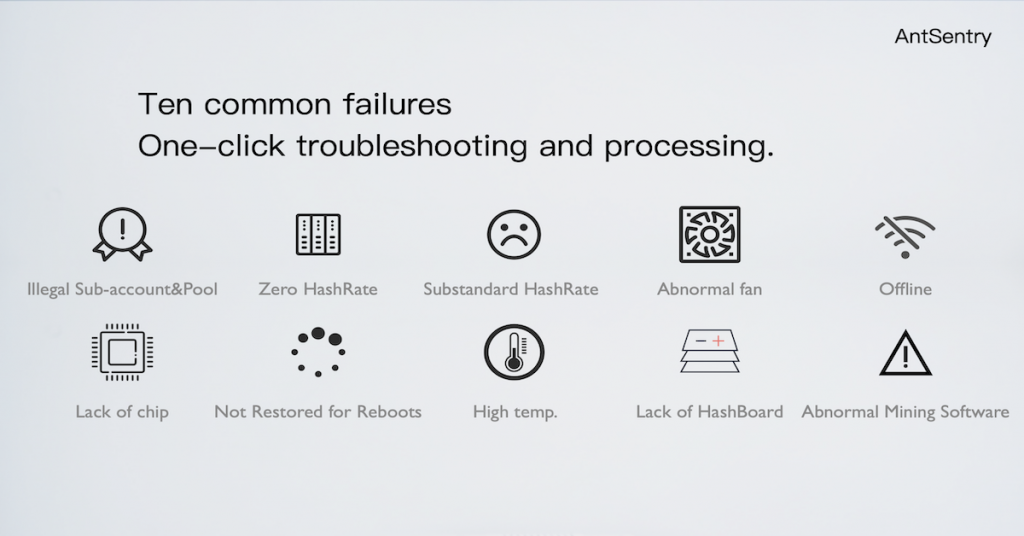 Users in China have spoken very highly of AntSentry. It has truly made mining easier with real-time effective monitoring of offline mining data, miner failures, and mining pool allocations. The AntSentry management system can analyze data centers' quantitative data to generate efficient mining solutions.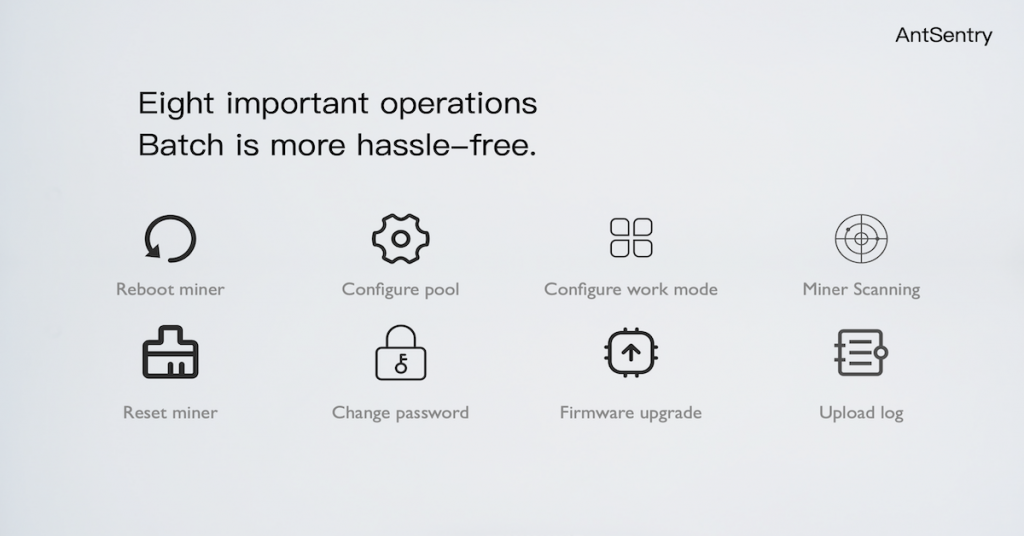 AntSentry's international version is now being deployed globally, growing its presence especially in Europe, Western Asia, the United States. As the functions of AntSentry improve, it helps miners and data centers gain a significant competitive advantage in the global market, and will keep growing into a strong tool for the entire cryptocurrency mining industry.
---------------------
Liked this article? Share it with others:






Follow Us for Latest News & Articles: