The Antminer E3 will be able to continue mining Ethereum through the latest update from Bitmain.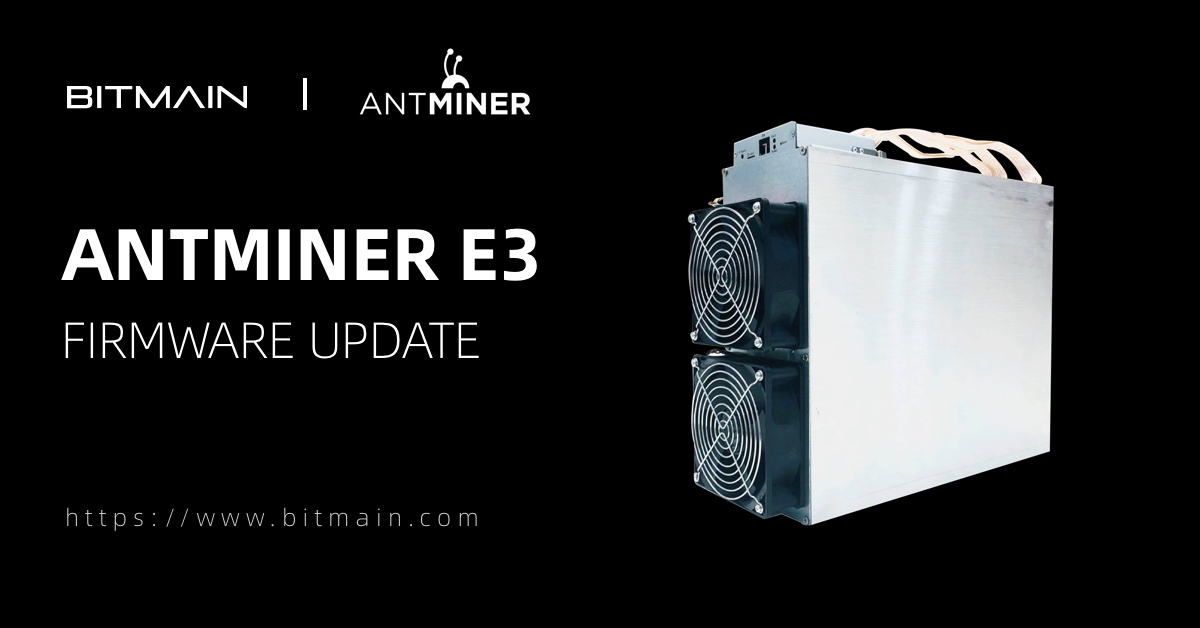 Recent media reports have stated that Bitmain's Antminer E3, the hardware designed for mining Ethereum (ETH) and Ethereum Classic (ETC), will allegedly stop Ethereum mining by April 2020.

These reports were based on calculations made by altcoin mining pool 2Miners, which highlighted the recent drop in the hash rate output of Antminer E3 mining rigs on the Ethereum Classic network.

This drop suggested the E3's hardware was approaching obsolescence but thanks to new firmware the miner can continue to mine Ethereum.

Launch of new firmware

To ensure Bitmain can provide efficient mining equipment for the Ethereum community, it has launched a new firmware to support the Antminer E3. This new firmware has been designed to allow miners to continue using the Antminer E3, even after March 2020.

This new firmware addresses the prior issue of the growth of directed acyclic graph (DAG) files, which limited the capability of the Antminer E3s for mining ETH or ETC. This new firmware will expand the usage of Double Date Rate (DDR) Memory, as more space is needed to process DAG files

So, how long will the Antminer E3 last?

Thanks to the new firmware, Antminer E3's can continue mining for the foreseeable future. The new firmware has been designed to better support the Antminer E3, and so Bitmain is confident that miners can continue using the hardware past April 2020.

With the new firmware update, the final approximate block height of the Antminer E3 is 11,400,000. According to calculations, mining can continue until October of 2020.

---------------------
Liked this article? Share it with others:






Follow Us for Latest News & Articles: