We're pleased to announce that the newest Bitmain next-generation 7nm miners – Antminer S15 and Antminer T15, with two variations of each – are available for purchase today, November 8, 2018, at the following times:
Russia: 17:00
Germany: 15:00
USA: 9:00 (EST)
Our new miners utilize innovative technologies to improve the performance of the new miners' power and power consumption, and computing performance.
The Antimer S15 provides long-term energy efficiency through its use of Bitmain's 7nm chip that integrates over 1 billion transistors per unit. This feature significantly improves the computing performances of Antminer. The chip contains a unique circuit structure and low power technology.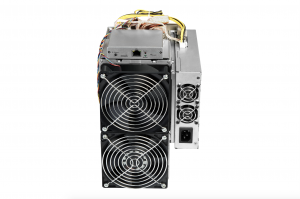 Photo: Antminer S15
Additionally, the Antminer S15 chip uses an exposed die package solution moving beyond the traditional over-molding plastic package. The back side of the wafer is in direct contact with the heat dissipation interface and the heat sink, improving the heat transfer efficiency.
The Antminer S15 high-performance mode can achieve a hash rate of 28 TH/s with a power efficiency as low as 57 J/TH; its energy-saving mode can improve power efficiency to 50 J/TH while maintaining a hash rate of 17 TH/s.
Similarly, our Antminer T15 high-performance mode sees a hash rate of 23 TH/s and a power efficiency as low as 67 J/TH. Its energy-saving mode can improve power efficiency to 60 J/TH while maintaining a hash rate of 20 TH/s.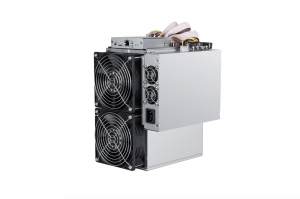 Photo: Antminer T15
On both modes, the heat dissipation efficiency is significantly improved from prior modes. Adopting the new heat dissipation structure, the parallel fan design is applied to both modes to shorten the wind speed and reduce wind resistance. As a result, the reliability for long-term operation of the miner has been upgraded while reducing maintenance cost.
For large mining farms, both modes are easy to implement as an all-in-one design of miner with PSU and can be set up vertically or horizontally, making it flexibly adapted to different mining farms and miner racks. With the new high conversion power supply APW8, 16-18V high-voltage output, new miners can effectively reduce the power loss during the power conversion process, helping mining farms save on electricity costs.
Antminer S15 and Antminer T15 are officially on sale on the Bitmain international website (https://shop.bitmain.com/).
---------------------
Liked this article? Share it with others:






Follow Us for Latest News & Articles: