Dear valued customers,
We thank you for your continued support. Antminer is here to inform you that product delivery and sales services will not be affected by Bitmain's internal changes. Our sales policy for customers remains unchanged, and all signed contracts will continue to perform in accordance with the terms and conditions.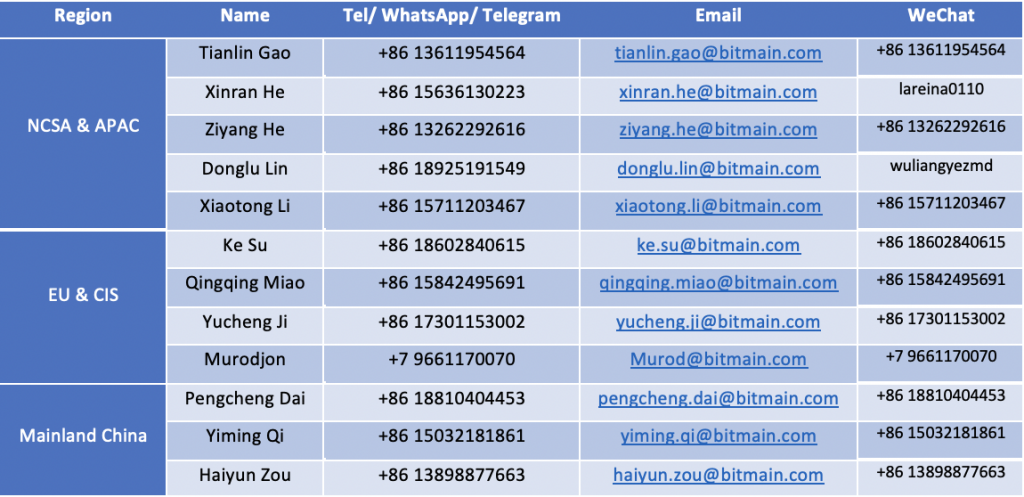 Antminer will continue to be fully committed to bringing innovative products, as well as providing you with high-quality services. Please feel free to get in touch with the sales team through the following contact details:
Your trust is our driving force to do better. Thank you again for your continued support to Antminer!
Antminer Team
January 27, 2021
---------------------
Liked this article? Share it with others:






Follow Us for Latest News & Articles: